What Are The Best Summer Destinations That You Need To Try?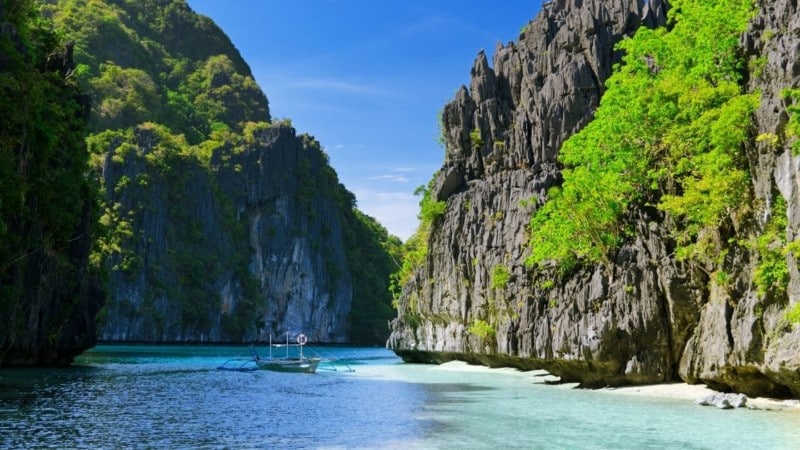 Summer is the perfect time to escape from the mundane routine of life and head off for a vacation. Deciding on a summer destination takes a lot of research and can be overwhelming, especially if you are trying to find the best location. There are several factors to consider when choosing a summer destination, such as safety, accessibility, and cost.
Firstly, safety should be a top priority when selecting a summer destination. It is crucial to check the safety standards, including crime rates, health risks, political, and environmental conditions of the country or state that you wish to visit. Accessibility is also paramount, as the ease of transportation, distance, and any entry requirements must be taken into account. Lastly, cost is an essential factor to consider when planning a summer vacation as it can significantly impact the type of accommodation, activities, and duration of the trip.
Choosing the best summer vacation destination can be challenging, but here are some criteria to help you decide. Start by identifying your interests and preferences for the type of vacation you want, including beach days, road trips, hiking, or a city tour. Consider the seasonality, weather, and open attractions when selecting a destination. For instance, if you enjoy hiking, visiting a national park such as Glacier National Park, Yosemite, or Zion National Park during the late summer would be optimal, and if you love the coast, Cannon Beach or Panama City Beach would be perfect.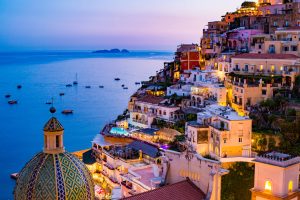 Road Trip Ideas
Road trips are an excellent option for those who love to explore new destinations while enjoying the journey. With the freedom of the open road, you can create your itinerary, make stops at scenic viewpoints, and discover hidden gems along the way. Whether you prefer to drive along the coast or through the mountains, here are some road trip ideas to consider for your next adventure.
Cross Country Road Trip
A cross-country road trip is an adventure that everyone should experience at least once in their lifetime. Not only is it a chance to escape your everyday routine and explore new places, but it also offers numerous benefits that you might not realize.
Traveling from coast to coast in the United States is a popular choice for many road trip enthusiasts. This route typically starts on the east coast, in cities like New York or Miami, and ends on the west coast, in places like Los Angeles or San Francisco. What makes this journey so appealing is the vastness of the American landscape, which is dotted with charming towns, sprawling cities, and breathtaking natural wonders.
When you embark on a cross-country road trip, you'll have the opportunity to see a variety of landscapes, from the rolling hills of the Appalachian Mountains to the vast deserts of the Southwest. You'll also get to experience different cultures, as you traverse the country encountering unique regional traditions, cuisine, and accents.
Another benefit of a cross-country road trip is the chance to create unforgettable memories with your friends or family. Whether it's singing along to your favorite songs, trying new foods, or exploring quirky roadside attractions, you'll have plenty of stories to tell for years to come.
While the possibilities for a cross-country road trip are endless, some must-see destinations and attractions along the way include national parks like Yellowstone and Yosemite, famous landmarks like the Grand Canyon or the Golden Gate Bridge, and quirky roadside attractions like the world's largest ball of twine or the Cadillac Ranch.
Fun Stops Along the Way
Summer road trips to top destinations are always a great way to explore new places while enjoying the beauty of the country. Along the way, there are tons of fun stops that travelers can make, from quirky roadside attractions to delicious local eateries and historical landmarks.
For those who love the idea of taking an unplanned detour or two, there are plenty of opportunities to do so. Don't hesitate to venture off the planned route to explore hidden gems and unexpected finds that may not be well-known or popular tourist spots.
Some interesting and unique places to visit during summer road trips include scenic drives along coastal highways or through mountain passes. These drives offer breathtaking views of the landscape and allow travelers to experience the natural beauty of the country.
If you're a foodie, be sure to stop at local eateries and try regional specialties. These hidden gems often offer some of the most delicious and memorable meals of your trip. From seafood shacks on the coast to barbecue joints in the South, there is something for everyone's taste buds.
How to Make It a Memorable Experience
Summer is the perfect season to explore new destinations and create unforgettable memories with your loved ones. Whether you prefer a bustling city or a quiet island getaway, making the most out of your summer vacation requires careful planning and an openness to new experiences. Here are some practical tips to make your summer trip a truly memorable experience:
Creating a well-planned itinerary is key to maximizing your summer trip. Research the must-see attractions in your destination and include them in your itinerary. However, don't forget to also include off-the-beaten-path experiences for a more authentic and memorable experience. Make sure you leave enough time for each activity and transportation in between.
One of the best ways to fully immerse yourself in a destination is through observation. Take time to observe the local culture, customs, and way of life. Try the local food, attend cultural events, and engage in conversations with locals to learn more about their way of life. By paying attention to your surroundings, you can gain a deeper appreciation for the destination and create lasting memories.
A key ingredient for making your summer trip an unforgettable experience is trying new things. Whether it's ziplining, horseback riding, or cooking lessons, pushing yourself out of your comfort zone can lead to incredible experiences and lifelong memories. Consider trying things that you wouldn't normally do – you never know what you might discover about yourself or the destination.
Make sure to capture your summer trip through photography or journaling. Take photos of the breathtaking views, interesting architecture, and captivating experiences. You can also journal about your thoughts and impressions of the destination, the people you meet, and the experiences you have. These memories will last a lifetime and can be cherished for years to come.
Traveling with family and friends is a great way to create lasting memories and strengthen bonds. Take time to connect with your travel companions and choose activities that everyone will enjoy. Plan some downtime for relaxed conversations and fun activities, like games or karaoke. These moments will be some of the most cherished memories of your summer trip.
Tips for Keeping Costs Down on a Road Trip
If you're planning a road trip but hoping to keep costs down, here are some cost-saving techniques that can make the experience more affordable.
One of the biggest expenses on a road trip is usually fuel costs. To minimize these costs, you can use gas price comparison apps or websites to find the cheapest gas stations along your route. You can also book accommodations in advance to ensure you're staying in areas with low gas prices. In addition, consider opting for more inexpensive or free campgrounds, which can help save money on accommodations.
Another way to save money on a road trip is by packing food and cooking your meals on the road. Not only will this save you money in dining expenses, but it can also be a fun and unique experience to cook and eat on the road. Shopping for groceries instead of dining out at restaurants can add up to significant savings in the long run.
Exploring free or inexpensive attractions and activities along the road can also save money. You can research and visit local parks, museums, and other places with little or no admission fees. Additionally, consider outdoor activities such as hiking or swimming in natural bodies of water.
Car-sharing and ride-sharing services can also lower fuel costs and increase affordability. You can join car-sharing groups or use ride-sharing services to split the cost of gas and other expenses with other travelers. This can also be a great opportunity to meet new people and make new friends along the way.
Beach Getaways
Beach getaways are a classic choice for summer vacations. Whether you prefer the warm waters of the Caribbean or the sparkling shores of the Mediterranean, there's something for everyone when it comes to beach destinations. From the USA to Asia, we've compiled a list of the best beach getaways that you need to try. So, grab your sunscreen and get ready to relax on the sand and soak up the sun in some of the most beautiful beach destinations around the world.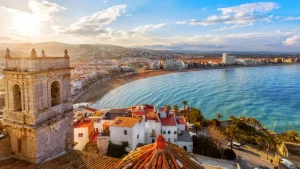 Pristine Beaches Around the World
Are you dreaming of a beach vacation where you can relax and unwind amidst some of the most breathtaking scenery? Look no further than the world's most pristine beaches, where the crystal-clear waters and stunning landscapes will leave you spellbound. Here are some of the must-visit summer destinations around the world that boast some of the most perfect beaches.
Located in the South Pacific Ocean, Bora Bora is a picturesque island that's famous for its turquoise lagoon and framed by towering volcanic peaks. Here, visitors can indulge in snorkeling or diving amidst the colorful coral reefs teeming with marine life, or simply lounge on the soft white sand. Bora Bora is best visited between May and October and between September to November when the weather is pleasant and experiences lesser crowds. Don't forget to try the local dish called poisson cru, a raw-fish salad that's a traditional Polynesian delicacy.
Located along the western coast of the United States, Cannon Beach boasts a stunning coastline set against the backdrop of the mystical rock formations of Haystack Rock. The beach offers an ideal spot for a quiet walk, admiring the sunset, or returning for low tide when tidepools reveal starfish and anemones. Take a trip between June and September to witness the picturesque sandcastle-building competition. The best thing to try here is the Oregon Dungeness crab.
Anse Lazio in Seychelles is a beautiful stretch of beach that's widely considered one of the best in the world. It offers serenity with crystal-clear waters and soft, shimmering sand. Here, you can engage in snorkeling, stand-up paddleboarding, and even kayaking to a nearby cove. Travel between March and May to experience lesser crowds and enjoy the pleasant weather. When in Seychelles, try the traditional dish, grilled fish with coconut cream.
For those seeking a lively beach vacation, Playa Paraiso in the Mexican Riviera Maya is the ideal destination. Here, you can indulge in swimming in the Caribbean Sea, sunbathing, and snorkeling among the coral reefs. The beach is frequently visited by those who love water sports, live music, and a fun-filled atmosphere. To avoid crowds, plan your trip during June, July, and August, and indulge in authentic Mexican dishes like ceviche, quesadilla, and tacos.
Ngapali Beach, nestled along the Bay of Bengal in Myanmar, offers a slice of paradise with its pristine waters and white sand. One can take the half-day fishing tour or take a boat for a stunning sunset cruise. The beach environment is perfect for relaxation amidst the tranquil surroundings, and you can indulge in one of the authentic Myanmar dishes called Mohinga, a fish noodle soup. The best time to plan your visit is during the winter months, from November to February, to avoid the scorching heat.
From secluded coves to bustling beaches, pristine beaches offer the perfect summer holiday destination. Whether you're seeking a relaxing break or an adventurous getaway, these five must-visit summer destinations around the world promise a memorable experience amidst breathtaking beauty and local traditions.
Best Beach Destinations in the U.S. & Abroad
Summer is here, and what better way to celebrate the season than by planning a trip to the beach? Whether you're looking for a tropical paradise, a hidden gem, or a great surf break, we've got you covered with our list of the best beach destinations in the U.S. & abroad.
Waikiki Beach is undoubtedly one of the most famous and beautiful beaches in the world. Its warm waters and stunning scenery make it a great destination for surfing, paddleboarding, and kayaking. Visitors can also enjoy swimming, sunbathing, and the local food and culture.
Mykonos boasts some of the best beaches in Greece, with crystal-clear waters and white sand. Visitors can enjoy water sports, local cuisine, and the beautiful Mediterranean scenery. Additionally, Mykonos is known for its vibrant and lively nightlife.
Tulum is a hidden gem located on the Caribbean coast of Mexico. It's picturesque beaches and turquoise waters offer a relaxing getaway for travelers seeking a quieter beach vacation. Tulum is also known for its rich history, ancient ruins, and mouth-watering food.
Gold Coast boasts some of the best surf breaks in the world, making it a great destination for surfers and water sports enthusiasts. In addition to its beautiful beaches, visitors can also explore the local wildlife sanctuary and theme parks.
Bora Bora is a tropical paradise known for its crystal-clear waters, exotic marine life, and overwater bungalows. Visitors can enjoy snorkeling, scuba diving, and a wide range of water sports. Bora Bora is the perfect destination for a romantic getaway or a family vacation.
Zanzibar is a gem located off the coast of Tanzania, offering some of the most pristine beaches in the world. Visitors can explore the local culture, take a spice tour, or simply lounge on the soft sand and enjoy the turquoise waters.
The Maldives are a group of idyllic islands located in the Indian Ocean. Known for its pristine beaches, crystal-clear waters, and overwater bungalows, the Maldives offer a luxurious and relaxing getaway for travelers seeking a tropical paradise.
Enjoying a Beach Day with Friends and Family
Beach days are the perfect opportunity to spend quality time with loved ones while relaxing in the sun and enjoying the ocean breeze. If you are planning a beach day this summer, it's important to come prepared to make the most out of the experience.
To fully enjoy a beach day with friends and family, consider bringing along fun things to do on the beach. Some ideas include building sand castles, playing volleyball, frisbee, or beach soccer, and trying out water activities such as snorkeling, kayaking, and paddle boarding. These activities not only keep everyone entertained but also provide an opportunity to bond and create shared memories.
Additionally, bringing beach toys such as beach balls and inflatable floats can make the day even more enjoyable. These toys are perfect for those who love to play in the water, float around and relax while soaking up the sun.
While it's important to have fun, it's equally important to stay safe during your beach day. Sunburns can easily ruin a great day, so don't forget to pack plenty of water, sunscreen, and snacks to keep everyone hydrated and protected from the sun's harmful rays. It is important to reapply sunscreen regularly throughout the day, especially after swimming or sweating.
Sharing tips on how to stay safe and comfortable in the sun and water can also be helpful. Make sure to stay within the designated swimming area, and if taking part in any of the water activities, the use of life jackets, goggles, and flippers is recommended for safety purposes.
Tips for Planning an Unforgettable Beach Getaway
Planning a beach getaway can be a fun and exciting experience, but it also requires careful planning and preparation to ensure you have an unforgettable trip. Here are some tips to help with planning your perfect beach vacation.
The first step to planning an unforgettable beach getaway is to research potential destinations that fit into your budget and personal preferences. Consider factors such as proximity to home, the type of beaches, and available activities. Websites such as amgtv offer dream vacation ideas and even money, health and fashion tips whilst you are away! And if that not enough, you can also find a wide range of different categories with interesting articles to read whilst you are travelling!
Once you have chosen a beach destination, research transportation options and book your flights or rental cars in advance to avoid last-minute stress. Similarly, book your accommodation well in advance to ensure that you have a comfortable stay close to the beach.
Research the activities available at the beach destination and plan out a few that interest you in advance. This ensures that you don't miss out on any of the local attractions or experiences.
In addition to popular local attractions, research the local cuisine and plan out some meals in advance to try the local flavors. This allows you to explore new dishes, ingredients, and flavors and enhance your experience.
Packing for a beach vacation requires thoughtful planning to ensure that you have everything you need for a comfortable stay. Consider packing necessary beach gear such as swimsuits, sunscreen, beach towels, beach bags, hats, and sunglasses to protect yourself from the sun.
Conclusion
In conclusion, taking a summer vacation is essential for unwinding and exploring new places. With the diverse range of options available, including beach getaways, national parks, and road trips, there is something for every type of traveler. By following the cost-saving tips provided and planning, you can ensure a stress-free vacation. Whether you choose to visit the picturesque Greek Islands or the breathtaking Yellowstone National Park, the destinations listed can make your summer vacation a memorable experience.