Pros and Cons of Selling on Amazon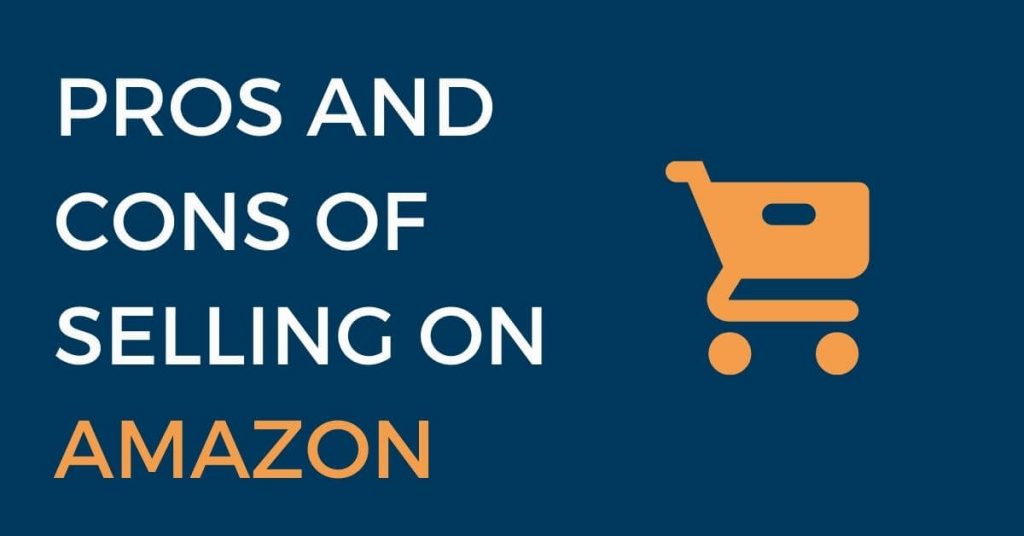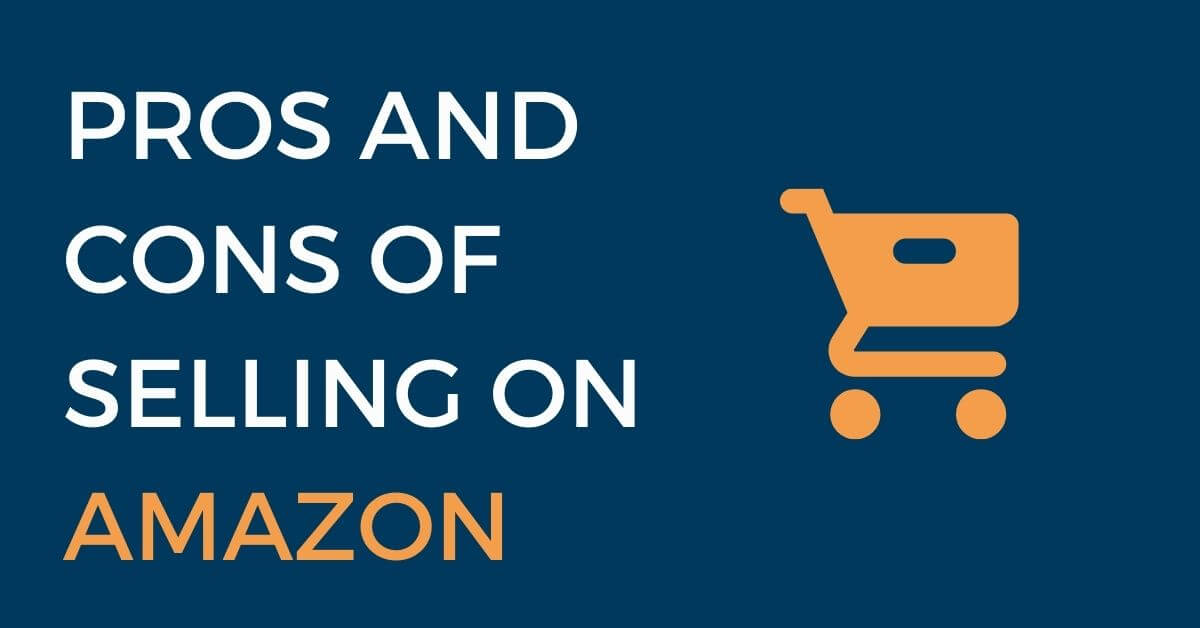 Whether you're thinking about selling on Amazon as a seller or already have one, there are a few things you should know. From how much it costs to sell on Amazon to how limited customer interaction is, here are the pros and cons of selling on Amazon.
As an Amazon seller myself, my advice is categorically don't do it! Amazon are out to make money themselves and really don't care about their sellers. There is a lot of skull-duggery with other sellers and it gets very ugly. What makes it worse, is Amazon's automated system that freezes your seller account and does not allow you to explain yourself. For example, I had a product made in China from a manufacturer and paid to have a patent in Europe and the UK. The Chinese manufacturer then re-sold my product to other sellers and flooded the market with cheaper versions. Then, a seller contacted Amazon to say they had the patent! Even though I could prove to Amazon that I in fact owned the patent and design rights, I just kept going round the automated system. Whilst not being able to sell my product and loosing thousands.
Bearing in mind, I had already paid thousands for company trademarks, the product itself, import costs, shipping, VAT registrations in European countries, translations, A plus content and photography, packaging to name a few! This is just one of many problems that I encountered and realised I was better off with my own website, SEO, Google adwords and social media ads. To do Amazon correctly, you have to invest a lot of money and your taking a huge risk with all the nasty tricks that go on. Maybe if Amazon had better customer support for sellers, they could be a great company! But unfortunately, all you have to do is go onto seller central to see all the sellers with stories like mine.
Furthermore, another product that I was successful at selling. Amazon banned my Anime character saying because it was a female with a cleavage and stockings it was child pornography. But began selling the exact same product themselves under the Amazon brand! They literally stole my business! Again, I know I'm not the only successful seller that they have done this to. So be aware, that once you have a successful Amazon business, Amazon themselves can force you to stop selling and take the products for themselves. You've signed a contract with them to allow this to happen, are you aware?!
Customer interaction is limited
Despite the fact that you're a seller on Amazon, the company is not without its quirks and hiccups. The main drawback is that you're confined to a single account, unless you're lucky enough to get a reprieve. A single account will also limit you to a single payment method, which is no fun for an ambitious seller looking to maximize his or her profits. That's why a little know how goes a long way.
The best way to combat this is to sign up for an Amazon customer interaction service. The benefits are numerous, not the least of which is an increase in sales. The company enlists a small army of customer service reps to answer your customer's questions about your listings, and help ensure that you are up to speed with the latest and greatest in the world of Amazon ecommerce. The company also offers training on how to optimize your listings for better search engine results.
Do not limit yourself to selling on Amazon alone. Ensure you have a company brand with a website and use social media. When your seller account gets frozen or you have black marks against your seller account for a false negative review, at least you have your own website. Use Amazon as a secondary selling platform and do not focus soulfully on it.
Fulfillment is a difficult part of being an Amazon seller
Whether you're new to the ecommerce game or an experienced retailer, Fulfillment by Amazon is an important part of your business. Not only does Amazon handle the shipping and customer support, but it also updates your inventory and offers tips for better inventory management. It can be an easy way to get started, but it also takes some effort to get the most out of it.
There are several options to choose from, so you'll want to choose the one that best suits your business needs. A seller account is easy to get started with, and you'll also be able to scale up or down depending on your needs.
Another way to save money is to ship your own large or atypical products. While shipping these items on your own may cost more in the short term, you'll save money in the long run by ensuring that your product is presented to the customer correctly. However, if you put your products into FBA and they dont sell, your faced with a bif financial problem. You either have to pay for storage, pay to have your products sent back to you, or paid to have them destroyed.
Limits customer interaction to the Buyer-Seller Messaging Service
Several months ago, Amazon announced a change to their communication guidelines with third party sellers. These guidelines will limit customer interaction on Amazon's Buyer-Seller Messaging Service.
The communication guidelines are intended to maintain a healthy relationship between sellers and buyers. They are updated frequently. For example, if a seller sends a message that violates the guidelines, Amazon can suspend that seller's privileges to sell on the site.
Amazon has also updated the guidelines to clarify that sellers cannot use language that requests the removal of negative reviews. Sellers can still ask buyers to leave neutral reviews. However, they cannot use language that is designed to coerce buyers into leaving a positive review.
Sellers must also follow the guidelines when sending messages to customers. For example, a seller cannot use an emoji, GIF, or logo in the message. Also, the message must be written in the language of the buyer.
Repricer Express automates pricing
Getting pricing right on Amazon can be a challenging task. In order to win more sales, it's crucial that you know how to price your items competitively. With a reliable repricing solution, you can be assured that you'll be able to beat your competitors and increase your sales.
RepricerExpress is an automated repricing solution that helps you win sales and stay ahead of your competition. It is ideal for both new and established Amazon sellers. It offers a range of benefits, including guaranteed repricing results, granular information on specific listings, and in-depth analytics.
RepricerExpress allows you to easily create pricing rules and update your product listings. The interface allows you to customize rules for different product categories or groups, as well as to set different pricing minimums and maximums. The repricing software also allows you to work with repricing calculations and bulk edits.
Cost to sell on Amazon
Depending on your product, the cost of selling on Amazon can be relatively low. But you'll have to do your homework and learn about the various fees and expenses involved.
The cost of selling on Amazon depends on your product, marketing strategy and fulfillment method. You can cut costs by using a repricing tool. However, you'll also need to invest in the right tools.
The best way to save money on Amazon seller costs is to use a professional seller account. This includes a comprehensive software suite and an automated repricer. You'll also have to invest in the right tools, including SEO, to boost your sales and make sure your products are found online.
A repricer is a software program that helps you manage your pricing strategy. It uses a variety of algorithms to help you figure out the most competitive price for your products.
There are a variety of reasons why you should not sell your products on Amazon. These include the lack of integration with existing retail partners, product fads, and the cost. Here are 10 reasons why you shouldn't sell your products on Amazon. These reasons should help you make an informed decision.
Selling products on Amazon requires a set of expenses to get started. These expenses include the listing fee and the percentage of the sale price. The amount of the listing fee will vary depending on the product and your location, but you should plan accordingly to avoid going over budget. Amazon also requires you to have a GTIN, or Global Trade Identification Number, on each package you ship. The GTIN is usually in the form of a UPC code.
Fulfillment by Amazon (FBA) sellers most often use fulfillment centers to store their inventory. These facilities charge a storage fee that varies based on the volume of inventory and the number of months the product stays at the Amazon center. You can find the price brackets for different quantities on the Amazon FBA storage fee calculator, or use a simple formula to estimate the cost per month.
Lack of integration with existing retail partners
Selling products on Amazon can complicate relationships with existing retail partners. Brands often sign a distribution agreement with a retailer that includes a number of restrictions. One important element is the minimum advertised price, which prohibits resellers from advertising below a certain level. This helps to protect the brand from being outbid by competitors.
Limited customer interaction
Providing good customer interaction service is important for both buyers and sellers. Providing a quick response to questions from buyers is a great way to differentiate yourself from the competition and improve customer satisfaction. This type of service will also help create word-of-mouth advertising. However, many sellers do not prioritize this aspect of their business.
Customer interaction can be a challenge, especially when selling on Amazon. While it may cost you money, providing good customer service can increase your customer loyalty and bring more sales. However, this requires manpower. It is not impossible to provide good customer service, but it is difficult.